There is a caveat in the alpha version of Mod Mode.
The first point is that an authentication process is required to connect the game to Mod.io, a site dedicated to Mods, when you first acquire a Mod.
The only thing you need to enter in the game is your email address.
Enter your email address and a verification code will be sent to that address as an email, and then enter that verification code in the game.
This will allow you to download Mod data from Mod.io.
This email authentication system is only available for the alpha version, and the beta version will switch to an automatic authentication system, which will not require the user to enter an email address.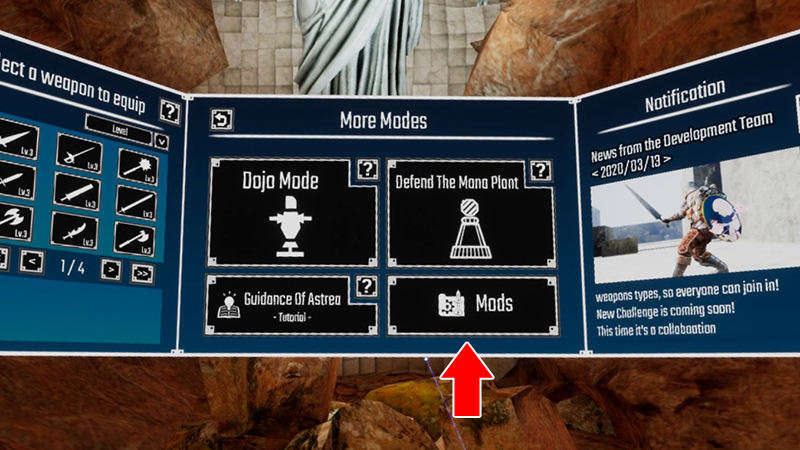 The Mod Mode can be selected from "More Modes".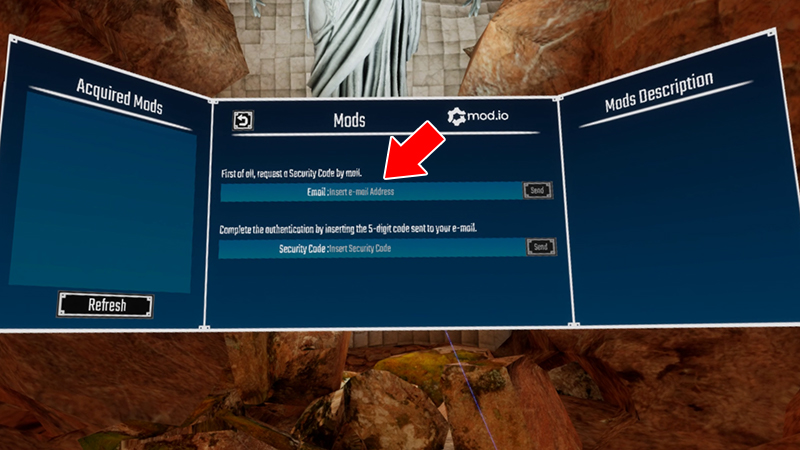 In order to use Mod Mode for the first time, you need to authenticate by email only for the first time.
Select the arrow part with the pointer.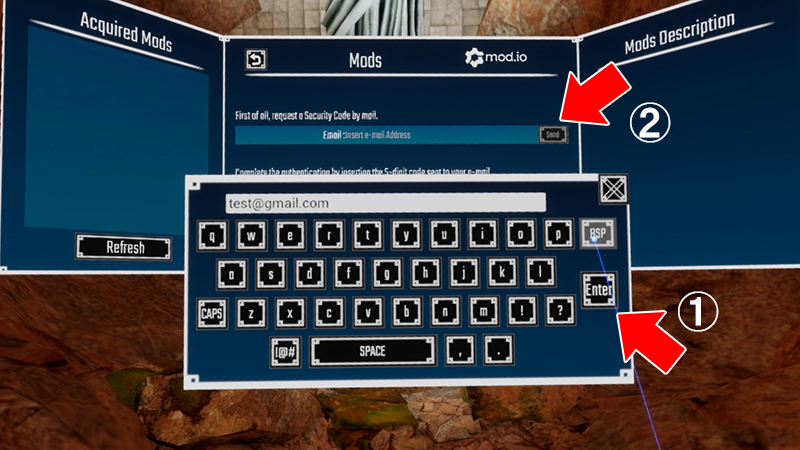 You will see a keyboard where you can enter any email address where you can receive a security code.
Then, press [Send].
(The email address shown is a dummy.)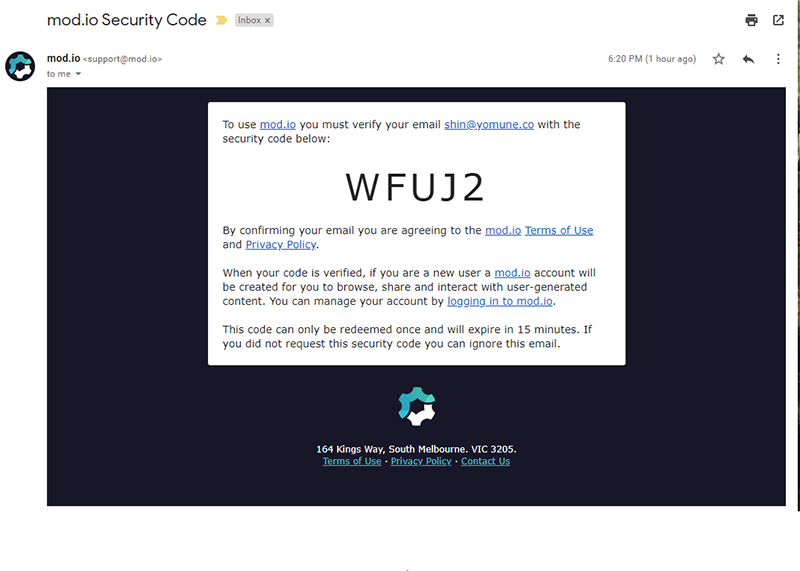 You will receive a Security Code email from Mod.io.
(This security code is a dummy.)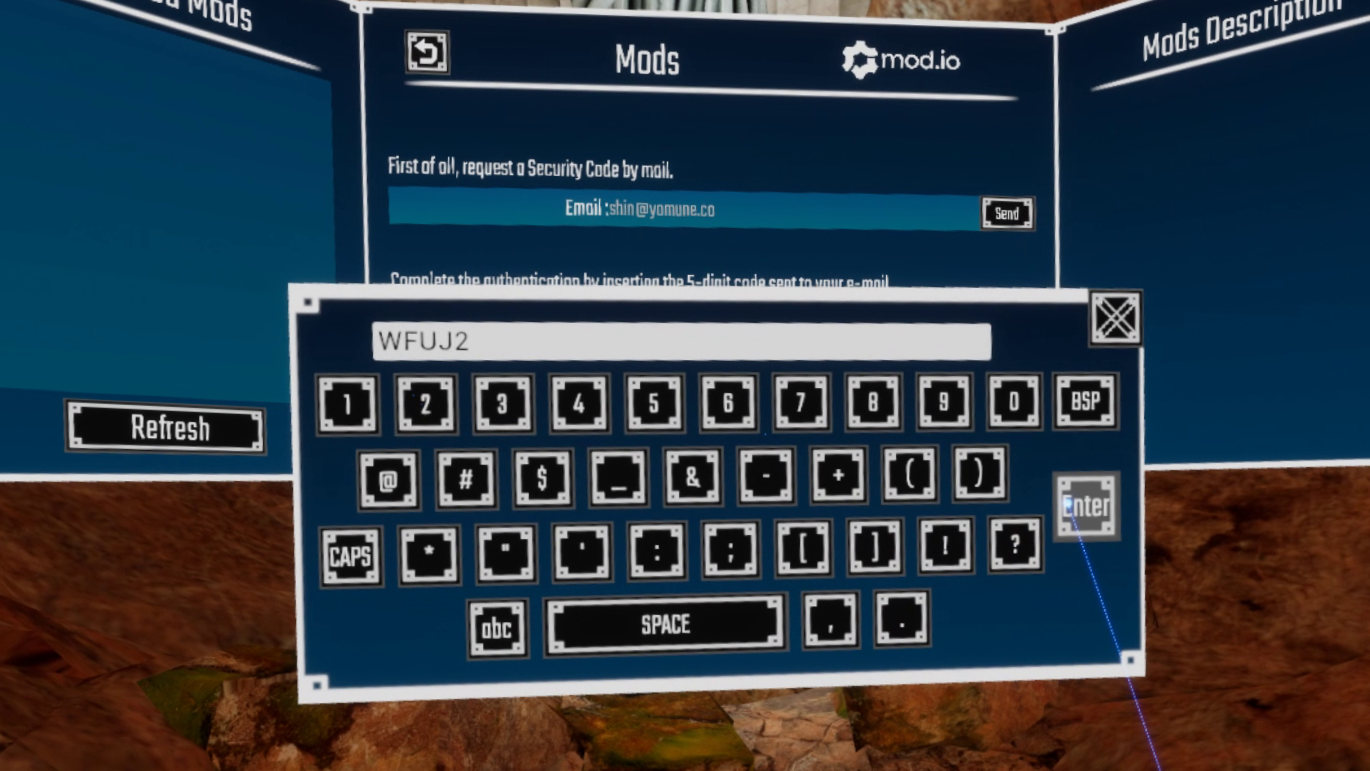 Press the Security Code entry field in the second column and enter the 5-digit security code from the email.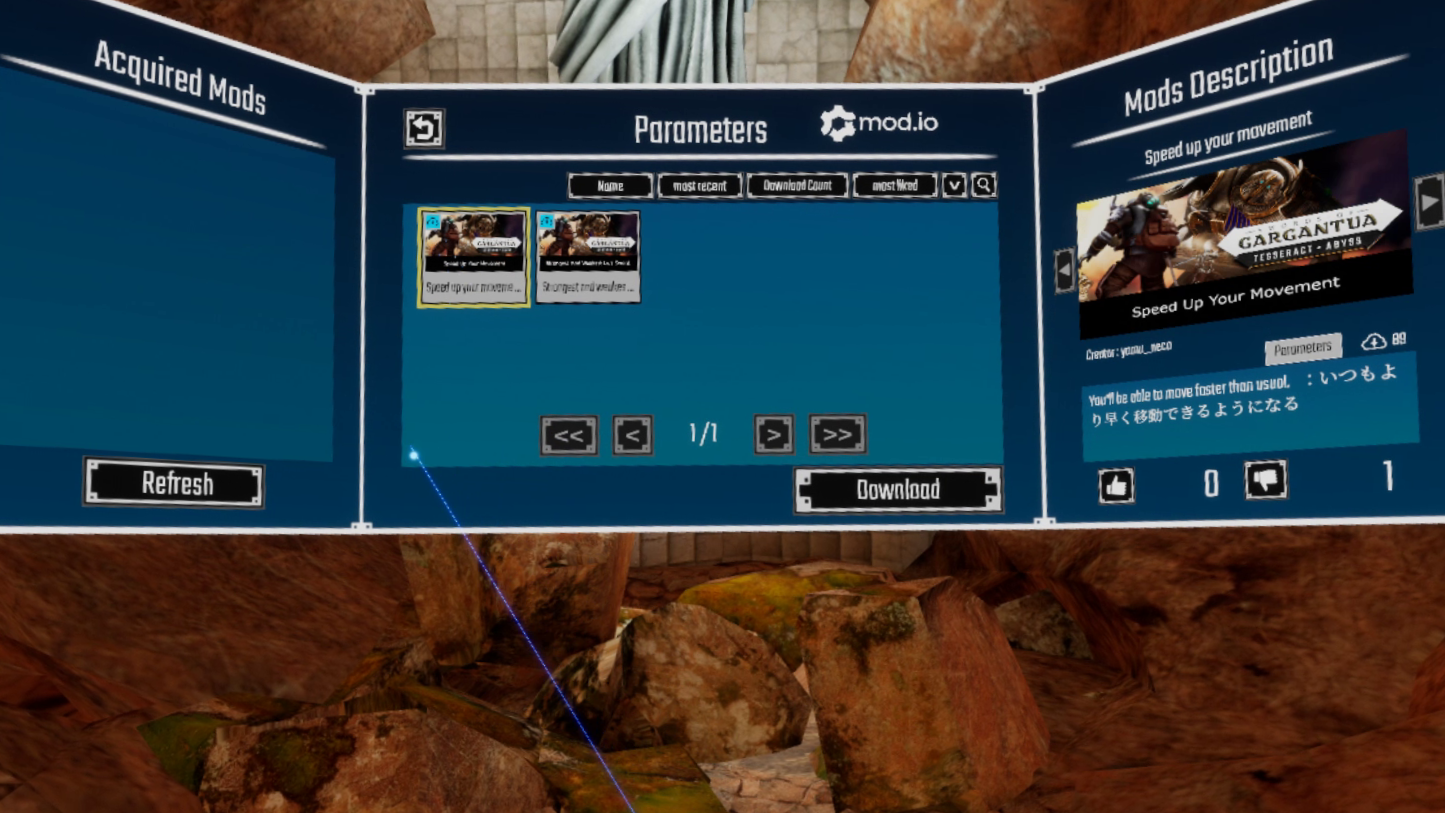 Mod data registered in Mod.io can now be downloaded to Gargantua's games.
After selecting each mod, a description of the mod will be displayed on the right panel.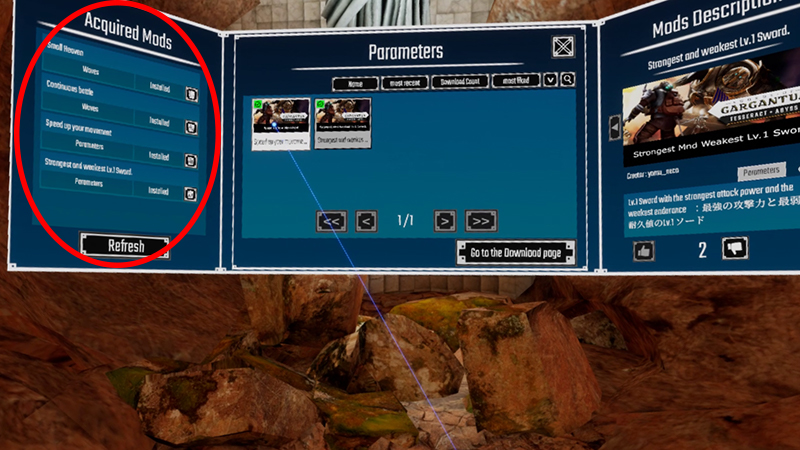 The downloaded mod data will be displayed as a list on the right side.
You can start the game by selecting the mod data in the center of the screen.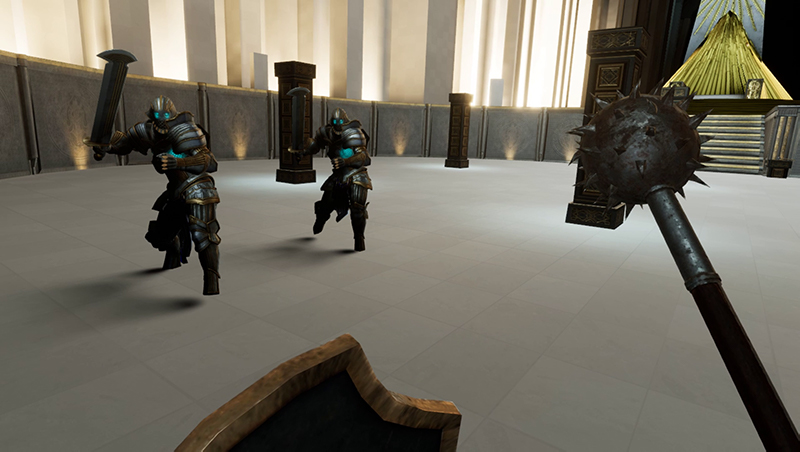 If you have any questions, please contact the official Discord #bot.